+
Intercom Telegram integration
Connect Intercom to Telegram. Receive and respond to your Telegram messages right in Intercom.
Connect Telegram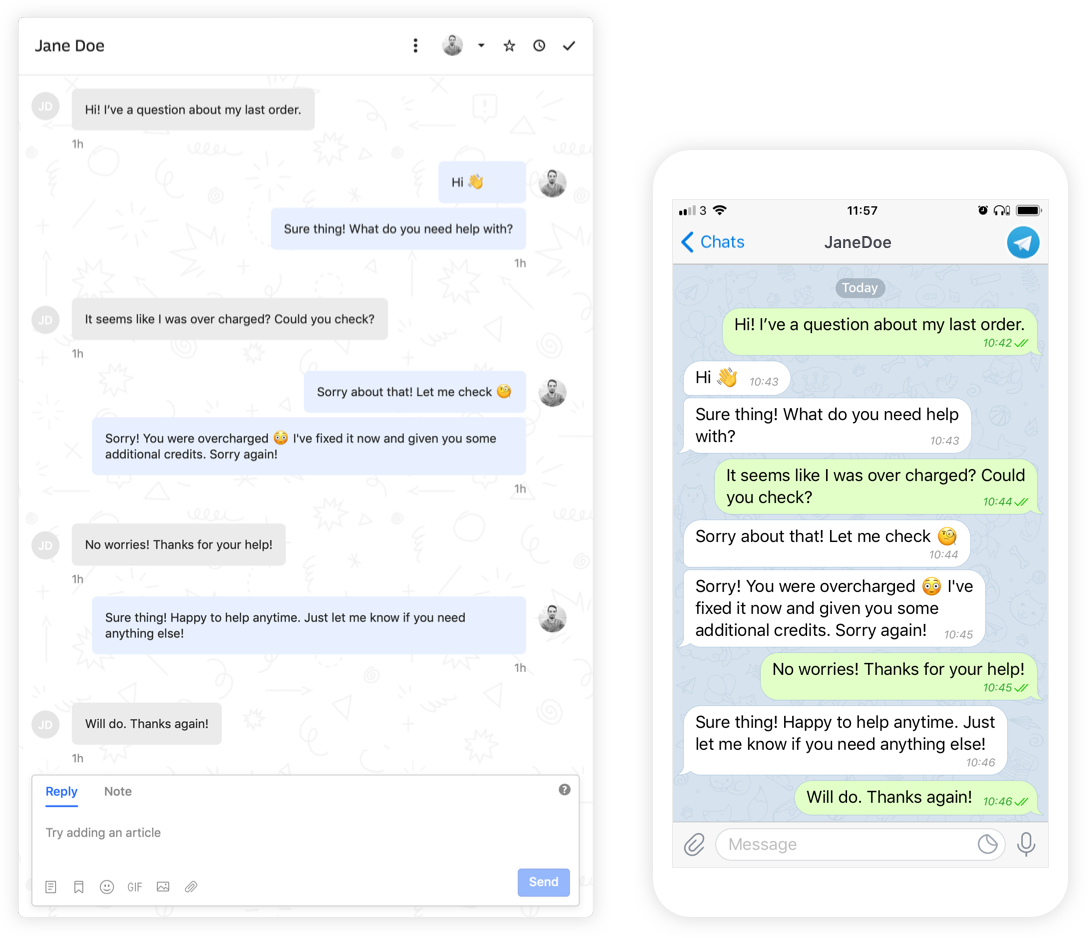 ---
Why Octopods?
We're a simple, reliable way to connect Intercom to Instagram and all the other social messaging channels your customers are using.
Secure and reliable
We're former Intercom product folks who know Intercom's platform inside out. We'll make sure you never miss a message.
7 day free trial
Start a free trial and connect Instagram to your Intercom workspace in just a few minutes. If you need anything we are here to help.
Instagram and many more
Consolidate all your customer communication in Intercom. Also connect Telegram, WeChat, LINE, Viber, Twilio SMS, Nexmo SMS, and many more! With Facebook, Skype, Google App Reviews coming soon!